SECXON CLOTHING MANUFACTURER
Organic Cotton
Organic Cotton
START YOUR OWN ORGANIC CLOTHING SERIES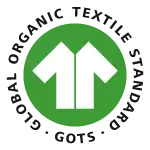 What's Organic Cotton?.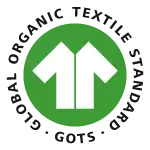 What's Organic Cotton?.
Organic cotton means naturally cultivated cotton that does not use any chemical fertilizer, insecticide or other synthetic agricultural chemicals or transgenic technology.
Because there are no pesticides and herbicides, the soil is healthier, which means less water is needed to grow cotton. Therefore, organic cotton has little impact on the enviroment. It also makes rivers, lakes or any drinking water free from toxic substances. In a word, it respects the earth much more than traditional cotton.
Orgainc cotton is the preferred material for sustaniable clothing brands and a more sustaniable solution. Only with GOTS certificate is the real organic cotton.
What clothings can be produced with organic cotton?
.
Compared with traditional cotton, the most important thing about organic cotton is planted in a "pollution-free" way. Therefore, organic cotton can also be used as a clothing fabric the same as traditional cotton.
As a professional clothing manufacturer, SECXON can purchase organic cotton for your men's and women's tops and bottoms series, especially organic cotton kid's wear has a very high proportion of use in recent years, and we can produce your kid's wear with high quality.
There is a difference between organic cotton and traditional cotton, we will not keep a lot of stocks of organic cotton with different weights, MOQ of organic cotton products is 2000pcs per colors. Welcome to inquire about the price.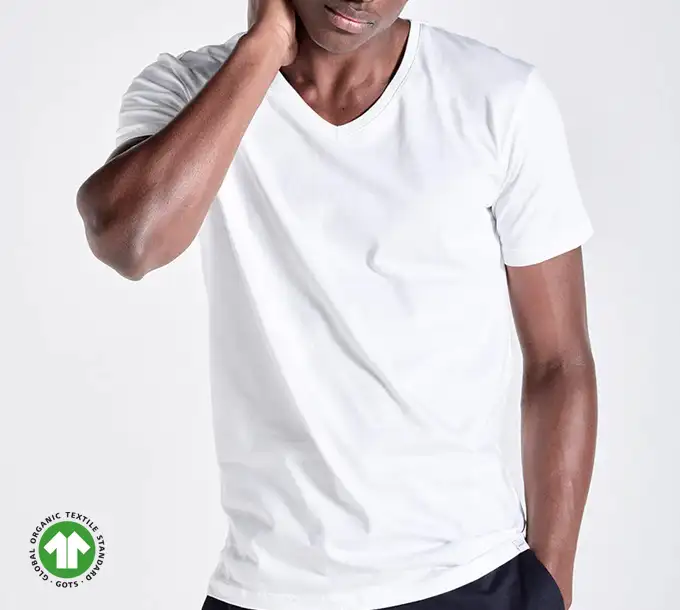 Support Your Development
Support Your Development
In order to support the development of new brands and promote sustaniable development of the global clothing industry, SECXON has a small amounts of organic cotton fabric for T-shirt, MOQ is 300pcs per colors, helping you reduce stock presure.
What weight we have of organic cotton fabric?
100%OC 135GSM; 100%OC 160GSM; 100%OC 180GSM; 100%OC 190GSM
Huge advantage of organic cotton
.
Huge advantage of organic cotton
.
Organic cotton maintains soil, ecosystem and human health.
Seed preparation:
Natural, untreated GMO free seeds.

Soil preparation:
Healthy soil through crop rotation. Retains moisture in soil from increased organic matter.

Weed control:
Healthy soil creates natural balance. Beneficial insects and trap crops used.

Dyeing:
Low-impact fiber-reactive or natural dyes with low metal and sulfur content.

Printing:
Low-impact, water-based inks and/or pigments with no heavy metals.

Fair trade:
Social criteria in place to ensure safe, healthy, non-abusive, nondiscriminatory environment with living wages.

Marketing:
Positive story can be told to differentiate you from your competitors.

Price:
Initial cost more expensive. Long-term advantages: priceless.
Conventional
Seed preparation:
Typically treated with fungicides or insecticides. Possible GMOs.

Soil preparation:
Synthetic fertilizers, loss of soil due to mono- crop culture, intensive irrigation.

Weed control:
Aerial spraying of insecticides and pesticides. Nine of the most commonly used pesticides are known cancer-causing agents.

Dyeing:
High temperature containing heavy metals and sulfur.

Printing:
Pigments may be petroleum based and contain heavy metals. Run-off spills into waterways, polluting streams.

Fair trade:
No social screening. Possible child or forced labor used. Facilities may be unsafe and unhealthy.

Marketing:
None. As awareness of organic advantage expands, increased potential for negative image.

Price:
Initially cheaper. Long-term impact on environment: devastating.