Types of garment prints offered
Types of garment prints offered
1.Screen Printing
Large quantity and with high quality standard, we suggested screen printing.
1.Screen Printing
Mainly for medium and small quantity, with complex design, we suggested digital printing.
2.Digital Printing
For small quantity and with limited budget, we suggested hot transfer printing.
2.Digital Printing
It is suitable for small and medium order quantity, and it is recommended to choose this printing process if the design pattern is complex.
3.Heat Transfer Printing
If the order quantity is small and the budget is limited, it is recommended to choose this printing process.
3.Heat Transfer Printing
If the order quantity is small and the budget is limited, it is recommended to choose this printing process.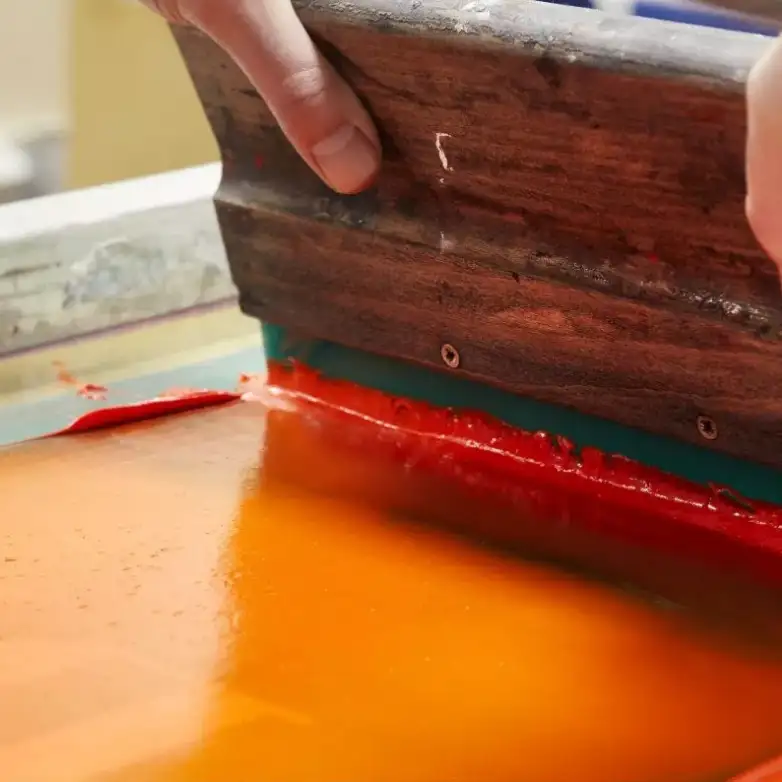 Screen printing, use screen, ink and scraper then trasfer the pattern on the clothes. This printing way suitable for large quatity customized T-shirt, hoodie and sport wear.
The design of screen printing can be one color or few colors only. If with different colors, then need different screen patterns for different colors, it will make the color shine and long life-time.
Screen printing can make any different types, like high density printing, puff printing, flock printing, cracking printing, foil printing etc.
Adventages and disadvantages of screen printing
.
Any designs can make it through screen printing, Secxon suggested to use screen printing, with guaranteed quality.
Good price for large quantity order.

The printing will not crack, fade and fall off after long time use.

Screen printing suitable for any type of fabrics.

Beautiful color, with good touching.

Not easy to break when stretching.
Disadvantages
With small quantity, sampling cost will be high, more colors more expensive.

Can not print high precision patterns.

Toning need experienced staff to match and colored.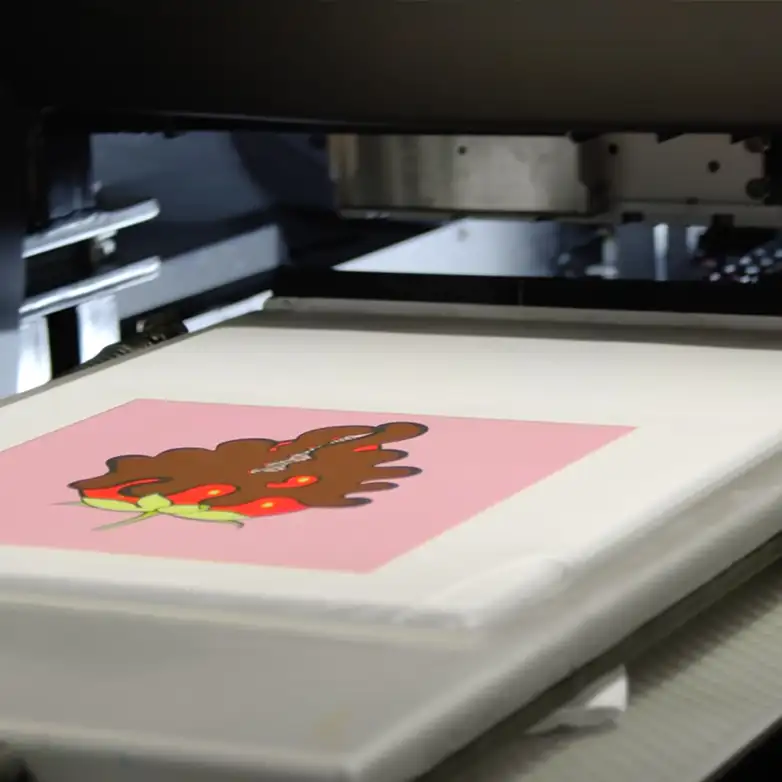 DTG printing, also named DTG Direct to Garment Printing, Digital Direct to Garment Printing、Digital Apparel Printing, it's a process that use hign-end printing technology and ink to print directly on your clothes. Using special ink for fabrics, print the pattern on the products, after the ink absored by fabric fibers, then press it and iron it, the printing with beautiful colors and details. Through Digital DTG Direct To Garment Printing, you can get more colors and details than screen printing.
Digital printing has made great progress in the past few years, now it can be used on dark colors clothes, cotton blended fabrics and 100% polyester, and long life time. With this printing, the quatity can be few pieces or small quantity, it can even be used as an alternative to screen printing for long term production because it's flexibility is higher than screen printing, it helps to avoid the risk of holding too much stock and minium order quantity. We unsure that every orders has excellent accuracy, excellent consistency and affordable price.
Advantages and disadvantages of digital printing
.
There is a lot advantages to printing the products with digital printing, clear details, provide endless possibilites for your creative designs, means avoid repeated designs and small quantity, stable to customized project.
Low cost for sampling, becaused there is no screen pattern. So, for small order, it's more effective.

Can adjust the the design immediately, and print it, then shorter the leadtime.

Low MOQ, cut the stock presure.

Clear and detailed pattern, flexible and multiple colors.

Save the energy and water, no need to wash any screen patterns.

Soft and breathable, will not effect the touching of the fabrics.
Disadvantages
If the size of the pattern is too big, then price will be high.

Printing time for each patterns longer.

Not suitable for any colored fabrics.

with limited size, means limited designs.

For large quantity, cost will be higher.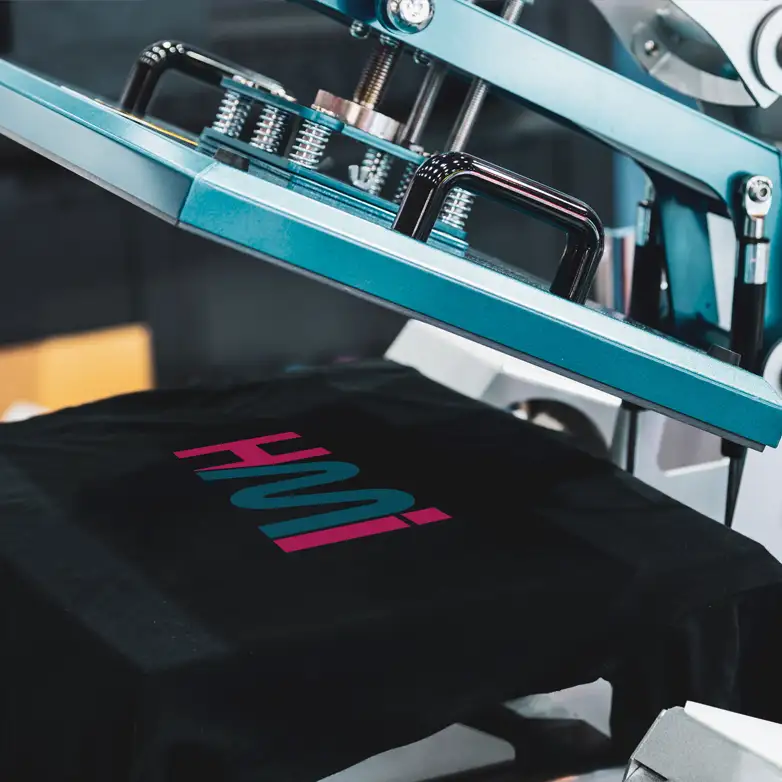 3. Heat Transfer Printing
.
3. Heat Transfer Printing
.
Heat transfer printing use hot-press and transfer the pattern from foil to clothes. Just as its name implies, the working principle of the hot-press is to use heat and presure to apply pattern to clothing within a preset time.
The surface of the pattern will be much smooth after heat transfer printing, it will effect a bit the touching of the fabric, but this printing way is much more easy and convenient.
The two most popular heat transfer ways are transfer foil transfer printing and plastisol transfer printing.
Advantages and disadvantages of heat transfer printing
.
If any budget pressure when the begining of the business, heat transfer printing is a option at this stage.
Easy to handle, make your own design on the computer, then print it out.

No MOQ, you can print 10pcs with different patterns.

Edges of the pattern is smooth.
Disadvantages
Compare with screen printing, life time of heat transfer printing will be shorter after washing.

Not the best options for large quantity order, because every patterns need the foil before pressing.

Non-breathable, effect the touching of the fabric.