20+
20+
Industry experience
Mature garment manufacturing control system.
99%
99%
Satisfaction
Over the years, customers have been very satisfied with our clothing production service.
About SECXON
About SECXON
Professional OEM Manufacturing Solutions for Custom Clothes
Secxon is a manufacturer with vertical integration and providing completed production service. Offering best garment manufacturing solution to big department store, online retailer, brands of designers etc.
Our factory located in China, has over 20 years experience in garment manufacturing, can produce samples base on request, offer customized service and mass production.
Our main products is knitted wear for women's wear, men's wear and kid's wear. Like tank top, T-shirt, POLO shirt, sweatshirt, hoodie, zipped hooide, sweatpants, tracksuit top, swim shorts, sweater, ect, we will update or recommmend better fabrics for client's selection from time to time, to help clients develope more competitive collections.
Up to now, SECXON take every garment projects as cooperation relationship, put quality in the first place, and bring sustainability and ethical fashion into our company standard, this make us cooperated with over 1000 brands from all over the world. In the future, hope we can get a chance to assist you with development and production.
Professional Staffs
Skillfull sewing staffs with over 10 years work experience.
Skillfull sewing staffs with over 10 years work experience.
A trusted quality clothing manufacturer
for your brand
A trusted quality clothing manufacturer for your brand
Be a Good Clothing Vendors
Clothing Vendors
Our Vision
1.Do the right thing; Continuously improve the quality of the whole company, including improving the professional staff, strengthening the concept of environmental protection and so on, to meet your higher requirements for the garment industry in the future.
2.Take good care of this planet; Reduce the pollution index caused by garment manufacturing, and improve the capacity of resource recycling.
3.Take good care of your staff; Provide a good working environment and a fair and safe competition platform.
4.Create durable clothing; Discover and apply better fabrics for customers to produce high-quality clothing products that meet customer expectations.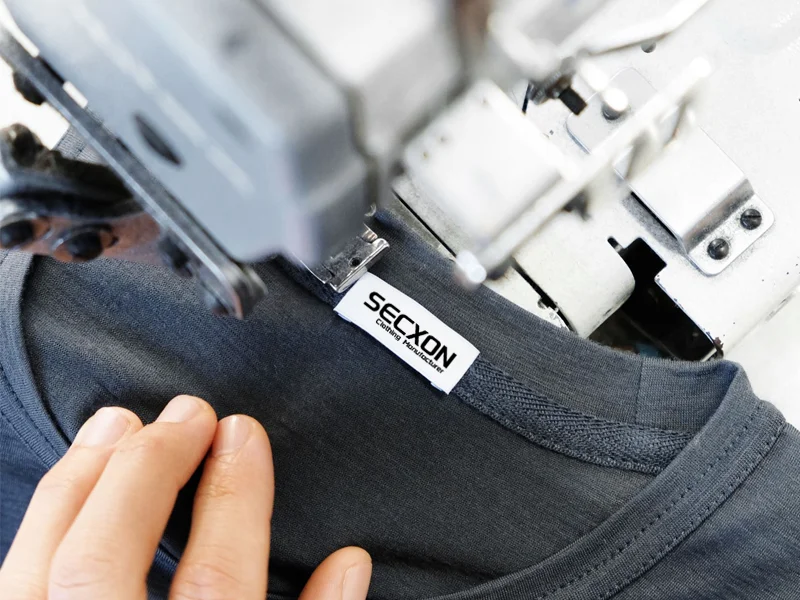 Our Mission
With the pursuit of quality, the search for better technology and constantly optimize the production process of commitment, our goal is to become China and even the world one of brands of high-end clothing manufacturer. Hope SECXON can be a pronoun of garment supplier when clothing brands search for supplier, and be your one-stop solution provider.